ASCE Government Relations Committee Report
By Jeffrey Duplantis, PE, F.ASCE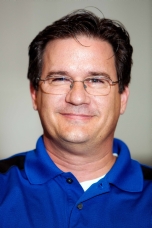 The ASCE Louisiana Section Government Relations Committee (GRC) worked hard in 2013 to begin preparations for 2014. If you recall our article in the last Journal we were in the process of organizing a Legislative Drive-In at the Louisiana State Capital. In order to better focus our message to the legislatures we have changed the name of our event to "Infrastructure Awareness Day". We have continued to involve ASCE National in our deliberations and preparations, but we have also recently reached out to ACEC, LES and Louisiana Good Roads to get their assistance and support for this event. Their insight and past experiences have been a huge help to the GRC Committee and has provided a much needed lessons learned perspective to our efforts.
For our first Infrastructure Awareness Day event we will be targeting the House and Senate Transportation Committees as these members are at the forefront of the issues affecting both planning and funding for Louisiana's infrastructure. Since this will be our first attempt at such an event we are planning on inviting select representatives from each of the participating organizations with a focus on getting members from all corners of the state. Our hopes are that this inaugural event will be a success and that at future events we can begin opening the attendance to more of our membership.
In order to catch the legislatures early on in their 2014 session, we have scheduled the Infrastructure Awareness Day for Thursday, April 3rd. We are going to have a representative from ASCE National present to provide a briefing for the engineering organization attendees. Later that morning we will host a luncheon for the Transportation Committee members and their respective staff. During the time that they will be eating we hope to educate them on why our organizations feel that mere recognition of our state's inferior infrastructure is not enough. We need to begin considering how we are going to fund upgrades on a near term and long range basis. We can't afford to continue along the same path and mindset as we have in the past. We must establish the means and methods for investing in our state's infrastructure now so that we are being much more proactive in the future of our state's economic development.
Just prior to the Louisiana Infrastructure Awareness Day, members of the Louisiana GRC Committee will be attending the 2014 Legislative Fly-In in Washington DC. This year's National event is scheduled for March 18-20. ASCE members from across the country will gather to learn about public policy issues affecting the profession of civil engineering and how they can influence the legislative process.
In conjunction with the above efforts, the GRC has also secured an ASCE National representative to speak at the upcoming Spring Conference in Lafayette (April 24-25). Their talk will focus around government relations and how you can get involved. They will also have a booth set up to recruit Louisiana members who are interested in being more involved on the political side of our profession. This is ASCE National's Key Contact Program. For those who may not be aware of this program, ask yourself these questions:
Are you interested in influencing the policy process
Are you interested in helping ASCE make its mark on legislation considered and passed in Congress and state legislatures?
ASCE Key Contacts do just that by developing relationships with elected officials. By meeting and making contacts with your elected officials in several ways, you can achieve true conversations about issues important to the profession with your elected officials and/or staff, and become a trusted advisor when bills are drafted or considered. The Louisiana Section currently has 143 Key Contact members and we are hoping that over the course of the next several months we are able to both get these existing members more active, and to also increase the number of Key Contacts in Louisiana
If you would like to be involved with the GRC, please contact any of the executive committee members - Joey Coco, Kirk Lowry, Nedra Davis, Kahli Cohran or myself – and we would be glad to fill you in on what we have been working on. Our focus moving forward is going to be towards educating the Section members by providing interfaces with local governmental leaders and updates on policies that may affect the engineering discipline. We are very open to ideas that you might have, so please feel free to send us your thoughts and feedback. We want this committee to be a service to the membership.
Remember: Influencing elected officials and increasing investment in infrastructure starts at the local level!